Graffito Folio
The Free Online Dictionary defines "graffito" as a drawing or inscription made on a wall or other surface, usually so it can be seen by the public. It is a mode of expression that harkens back to ancient Greece and Rome.
In that spirit, the online Graffito Folio will feature creative illustrations, interviews, and ideas that hopefully will get your attention, challenge your routine thinking, and perhaps give you an unexpected moment of insight.
We are committed to the core values of the Enlightenment.
This line of thought translates into a passion for free and open inquiry; a secular, scientific, and democratic approach to public and foreign policy; and a willingness to engage in civil discourse with diverse people and cultures within our nation and around the world.
The Graffito Folio attempts to promote both common and uncommon sense for the common good. This website does not receive any outside funding nor is it affiliated with any political party.
We readily acknowledge our human shortcomings, frailties, and blind spots. And we are willing to change our minds when circumstances fundamentally change or new solutions to complex problems present themselves. We are as quick to laugh at ourselves as at others.
In an America that is enamored by celebrity culture, academic credentials, and material goods, it is easy to forget that it is our Bill of Rights, rule of law, and respect for individual initiative that has made the U.S. a truly great nation.
If you have any potential contributions for Graffito Folio, please email them to Bob Barancik at bobcreates@earthlink.net.
Bob Barancik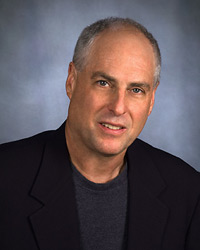 Bob Barancik is the founder and director of the CreativeShare Web site and CreativeShare Studio.
He received an M.A. from the Graduate School of Education at Stanford University, and dual degrees in fine arts and architecture from the Rhode Island School of Design.
Bob has also completed extensive graduate studies in creative art therapies at the Medical College of Pennsylvania/Hahnemann University, and postgraduate work in organizational development at the William Alanson White Institute in New York City.
He has received awards from the Pennsylvania Department of Education and Leadership Philadelphia for his creative contributions to the civic life of the community. Bob has served on the advisory boards of the Wachman Fund for International Education, the Middle East Council of Philadelphia, and Creative Tampa Bay.
Bob's mixed-media paintings and prints have been exhibited at many major institutions. These include the Frye Museum (Seattle), Minnesota Museum of American Art, New Jersey State Museum, Rare Book and Print Room of the New York Public Library, Van Pelt Library at the University of Pennsylvania, Center for Maine Contemporary Art, the Florida Craftsmen Gallery, and The Studio@620. A permanent installation of six of Bob's pieces is on view in the new wing of the Maine Medical Center, Portland, Maine.
Bob's award-winning videos featuring his artwork have been screened at the JVC Tokyo Video Festival, Berkeley Video & Film Festival, Washington DC Independent Film Festival, Los Angeles International Shorts Festival, Ignite! Festival in New York City, Santa Barbara International Film Festival, Santa Cruz Film Festival, Columbus International Film & Video Festival, Philadelphia International Film Festival, Rochester International Film Festival, Toronto Jewish Film Festival, Festival International du Film Indepéndant (Brussels), Black Maria Film Festival, Canadian International Annual Film Festival, Maine International Film Festival, Maine Filmmakers Forum, Festivus Film Festival, and others.
Deemed as "thought-provoking" by Creative Tampa Bay, Bob's CreativeShare website has become an increasingly notable source for educated discussions and relevant media. As a "Creative Connector," Bob has invited environmentalists, authors, professors, entrepreneurs, and artists into the ever-growing dialogue on how to assess the unique needs of a community, maintain cultural integrity, provoke social change, and recognize the potential for economic progress.
Bob has taught or lectured at the Stern School of Business at New York University, Long Island University, the University of California Extension Program in Management, Moore College of Art, and Drexel University.
He and his wife, Amy, divide their time between their studios in St. Petersburg (Florida), Philadelphia, and Portland (Maine).