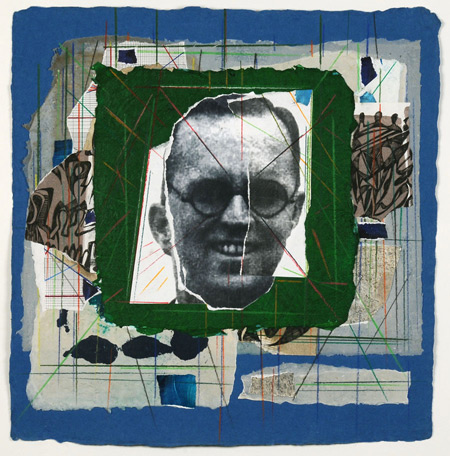 Joseph P. Kennedy was born in Boston in 1888 to a wealthy, prosperous, and politically influential Irish Catholic family. He grew up religious, athletic, and intelligent. Like many Kennedys before and after him, he was a graduate of Harvard.
He married the daughter of another prominent Irish Catholic family. Joe and his wife Rose, whose father was a one-time mayor of Boston, were the parents of nine children, most of whom achieved fame in their lives. Two of the Kennedy children were killed in war-time air disasters. Two sons, President John Kennedy and Senator Robert Kennedy, were assassinated while in office. His other children dedicated themselves to public service like Senator Ted Kennedy of Massachusetts, Eunice Kennedy Shriver who founded the Special Olympics, and Jean Kennedy Smith who served as U.S. ambassador to Ireland.
A brilliant businessman, Kennedy anticipated the end of Prohibition in 1933, and made millions when his importing company became the agent for several distilling giants. The fortune he made allowed him to invest in real estate all over the country, helping him to build a huge portfolio in major American cities. Subsequently, when Franklin Delano Roosevelt ran for his first term on the Democratic ticket in 1932, Kennedy donated thousands of dollars to Roosevelt's campaign, for which he was eventually rewarded with the ambassadorship to Great Britain.
Joe Kennedy was thrilled with his ambassadorship and the opportunities it allowed him to establish himself and his family as a part of British society. With Britain about to enter the war, however, Kennedy's popularity with the British — and  Americans abroad and at home — was short-lived due to his isolationist and pro-Nazi beliefs. He enraged Roosevelt and the State Department by requesting a personal meeting with Adolf Hitler and then meeting with a high-ranking Nazi official to offer Germany $1 billion in exchange for peace. Roosevelt ultimately recalled him from Britain and took away his ambassadorship, but Kennedy continued to press on with his anti-Semitic and pro-Nazi beliefs.
Kennedy's friends, Roman Catholic priest Father Charles Coughlin, whose political opinions he did not always accept, and the aviator and author Charles Lindbergh, shared Kennedy's anti-Semitic views. To Lindbergh, Kennedy wrote of his concern that when the Nazis burned and destroyed Jewish homes and synagogues onKristallnacht (The Night of Broken Glass), it looked bad for the Nazis, because the reports of the night's terror damaged public's support for the Nazi movement. Kennedy made no mention of the pain and suffering of the Jewish victims of Nazi terror.
Even while he was still Roosevelt's ambassador to Great Britain, Kennedy wrote to Father Coughlin, that "the Democratic (party) policy of the United States is a Jewish production." He also assured Father Coughlin that Roosevelt would not be re-elected in 1940.
Kennedy made the mistake of repeating his anti-Semitic and anti-war views even after Britain was attacked by the Nazis, and spoke against sending aid to Britain, even while he was America's ambassador to that country. In 1940, he gave an interview to the Boston Globe, in which he asserted that democracy was finished in England. He also stated that democracy might also be finished in America.
Joe Kennedy did not resume an active role in business or politics after he was asked to resign his ambassadorship. He devoted his energies to assuring the successes of his sons' political campaigns, while continuing to build his family's fortunes. Unfortunately, he lived long enough to endure the assassinations of President John Kennedy and Senator Robert Kennedy. Joe Kennedy died in 1969.